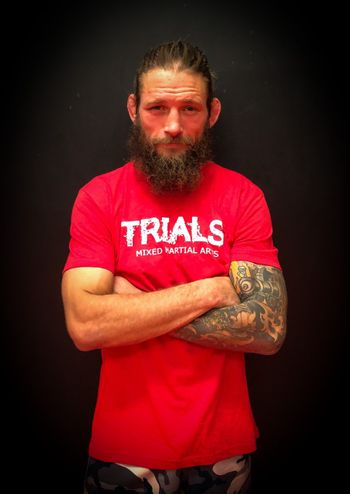 Ryan Schultz Owner and Head coach
Ryan "The Lion" Schultz earned his nickname from his intense, in your face fighting style that made him a crowd favorite and earned him the International Fight League "IFL" 155lb world championship among numerous other titles. Ryan has competed around the world and shares his vast knowledge and experience with students of all levels. Prior to opening Trials MMA, Ryan was a member of the famed Team Quest fight team where he made a name for himself in MMA by winning many titles and competing around the world. Ryan also coached many high-level MMA athletes and champions at that time. As a child Ryan, grew up wrestling and went on to compete at the division one level. Ryan grew as an athlete and as a leader while Wrestling for one of the best programs in the country, University of Nebraska. During his fighting career and climbing the ranks to his world title, Ryan broadened his game with the addition of BJJ. After his professional fighting career came to a close, Ryan was awarded his Black Belt in Brazilian Jiu-Jitsu by Professor Fabiano Scherner. Ryan's intensity and passion on the mats is second to none. You can't help but notice "Coach Ryan" giving advice on skills and life any time you're at the gym. Spend a few minutes around The Lion and you'll quickly see why he is one of the premier MMA coaches in the world!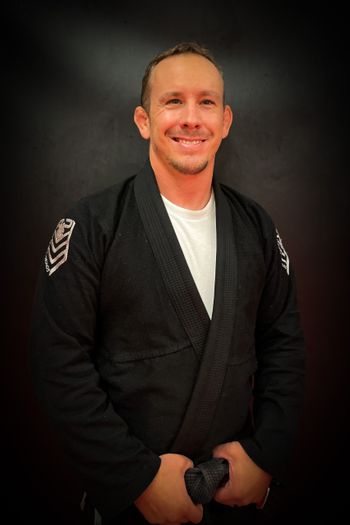 Steve Peters Head Jiu-Jitsu instructor
Steve Peters is a Fort Collins native and Black Belt in Brazilian Jiu-Jitsu under Professor Fabiano Scherner. Steve fell in love with grappling in 2003 and has not looked back since. Initially training in kickboxing and submission wrestling, Steve quickly found himself obsessed with BJJ. Steve received his blue belt in 2010 from the legendary Royce Gracie. Shortly after receiving his blue belt, Steve sought out to expand his knowledge and feed his competitive drive by focusing primarily on MMA. In late 2010 Steve met Ryan Schultz and Ed Herman and he knew Trials MMA was where he belonged. Steve continued his dedication to MMA and Brazilian Jiu-jitsu along the way earning his purple, brown and subsequently his black belt in BJJ from multiple time Jiu-jitsu world champion Professor Fabiano Scherner. Steve is a very experienced grappler in both Gi and no Gi and brings a very cerebral approach to both the game and his instruction. His attention to detail and vast amount of grappling knowledge has made him one of the most technical instructors and athletes on the mats. Steve has competed in MMA with his most recent win occurring in the World Series of Fighting. Don't let Steve's quiet demeanor fool you, he is a beast on the mats and loves nothing more than to help students elevate their technical game to make them the best grapplers possible and overcome hurdles not only in their fight game and but also in their lives.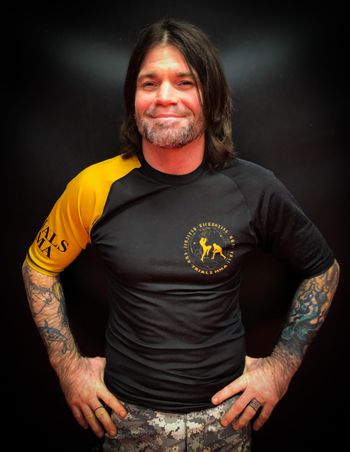 Rustin is a long time friend of Coach Ryan. They Grew up together in North Platte, Nebraska and both found a passion for MMA. Rustin is a Brown belt in Brazilian Jiu-Jitsu under Fabiano Scherner. Rustin is a multiple time MMA competitor having a record of 4-0 and ism also the owner of B-Bold Adaptive Living. Rustin helps run the Rock Steady/B-Bold program offered at Trials. He is a United states Army veteran, Para Jiu-Jitsu champion, and coach. He lost his leg in 2014 and has been utilizing the lessons he learned from the experience to convey a sense of hope and determination to individuals battling through their own adversity. He recognizes the power of sports and exercise in healing oneself, both physically and mentally. Rustin has dedicated his life toward affecting positive change in individuals throughout northern Colorado, no matter what their abilities are. You will see Rustin coaching, managing some of our fighters, as well as teaching Jiu-Jitsu classes along with operating the B-Bold program.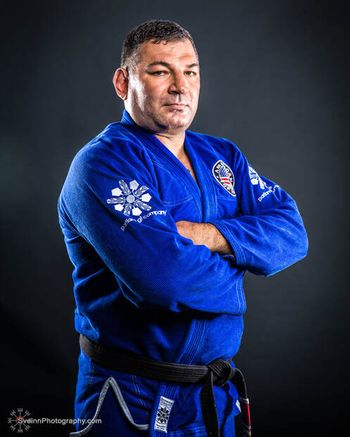 Fabiano Scherner
Fabiano is a 3rd degree black belt and helped build the Brazilian Jiu Jitsu program at Trials MMA. His rich history and deep roots in Brazilian Jiu-Jitsu make him a great asset to the Trials Jiu-Jitsu program. Not short on accomplishments, Professor Scherner is a 6x Brazilian National BJJ Champion, 3x World No-Gi Champion, 1x World BJJ Champion, 1X Pan American Champion, 1x American National BJJ Champion, 1x American No-Gi Champion and a 2x UFC veteran. Fabiano received his black belt from Murilo Bustamente — one of the Brazilian Top Team founders. Fabiano currently owns American Top Team in Portland Oregon where he coaches and leads many BJJ and MMA champions. Keep an eye out for when Professor comes to town to share his wealth of knowledge and skills.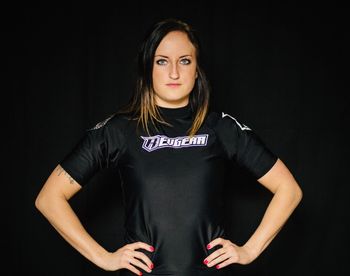 Megan Peters
Megan began her martial arts journey at Trials in 2014. She was looking for something new, fun and challenging. Her first time attending one of our Kickboxing classes she was immediately hooked. Megan tested her new found skills in a local Muay Thai smoker and eventually competed and won her division in the Colorado Muay Thai state championship in April of 2015. To complement her striking, Megan grew her skill set in Jiu-Jitsu and competed in many grappling tournaments. She continued to grow as a martial artist and set her sites on MMA. Megan competed 6 times at the amateur level gaining a regional women's 115lb title and earning performance of the night honors along the way. Megan made her professional MMA debut in 2019. Trials is more then a martial arts academy for Megan, she has made it her second home and family. When she's not on the mats sharpening her own skills, Megan helps assist with the Female grappling class as well as front desk operations and memberships.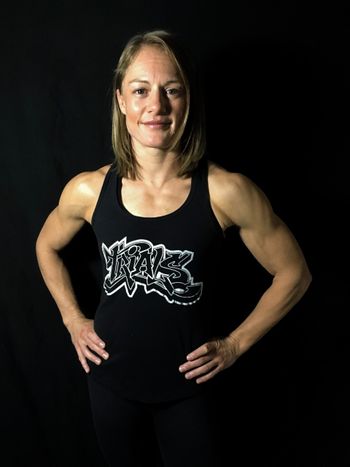 kelsey Arnesen
After years of watching her own to kids train and excel at Trials, Kelsey and her husband, Tim, switched to a family membership and started their own training journey. Kelsey's passion grew quickly and she soon found herself competing in Muay Thai and local grappling events, where she did very well. She jumped into MMA in in late 2019 winning her first fight in dominate fashion. Kelsey quickly turned to a pro career shortly after and has had both her professional bouts under the LFA banner. Kelsey is a dedicated professional who is looking to make a name for herself in the 115lb female division. With two kids and a husband who love to train at Trials you will see their family on the mats often. You can find Kelsey at each of our classes training and honing her skills, as well as coaching our female only grappling class and Enduro kickboxing on Tuesdays.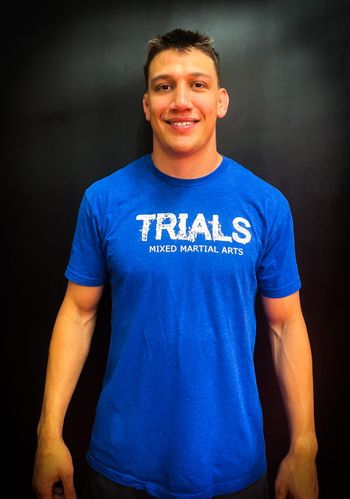 Michael Stack
Michael Stack is a long-time student and Trials MMA fighter. Moving to Fort Collins for his studies at CSU, Michael became a student at Trials MMA in 2013. While completing his degree at CSU, Michael started his MMA career with the Trials banner in his corner in 2016. After going 4-0 as an amateur and securing a title and defending it, he transitioned to professional MMA in 2018. Now with a professional record of 7-1 Michael has been fighting for the Legacy Fighting Alliance on UFC Fight Pass and is expecting to reach the next level in his career soon. Michael is a very competitive and experienced fighter. He has traveled across the world and across the United States to train and learn Mixed Martial Arts. Training at gyms like Tiger Muay Thai in Thailand, Rufus Sport in Wisconsin, Syndicate MMA in Vegas, Michael has had the opportunity to see many different styles and techniques and train with some of the best in the world, which he considers himself to be as well. Michael is currently coaching the Muay Thai Kickboxing class at Trials MMA on Monday evenings. Michael likes to incorporate the many styles and techniques he has learned from all over the world in his class. When taking one of Michael's classes you can expect to be challenged mentally and physically.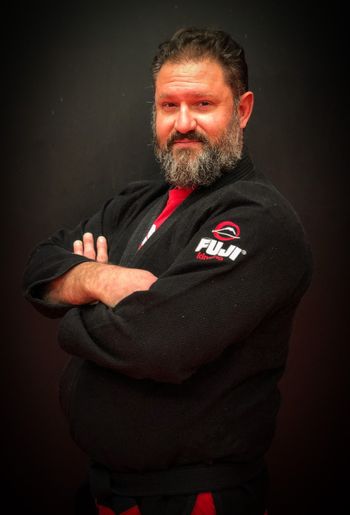 Graham Elliot
Graham is a Black Belt in Brazilian Jiu-Jitsu which he began studying while living in Los Angeles in 1998. In 2010, he earned his purple belt under Pedro Schmall and won the 2012 Absolute at the Colorado State Championship. For several years, Graham owned and operated Rocky Mountain MMA until the birth of his twin sons in 2012 pulled him away from the demands of small business ownership. Graham's extensive knowledge, smooth technique, and laid-back demeanor guarantee he'll help you elevate your game!